The Canyon County Republican Women are committed to help you know the candidates. We have sent a survey to all the candidates and here are their responses.
Wanna Get Involved? Click Here!
Canyon County Commissioner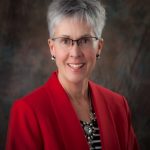 Leslie Van Beek
Canyon County Commissioner District 1
Tell us a little bit about yourself. What is your name and background.?
My name is Leslie Van Beek. I was born and raised in the Treasure Valley where I grew up in Nampa and moved to Caldwell almost 25 years ago when I met and married Dale Van Beek. Together we have raised 5 children on a small dairy farm teaching and instilling the value of hard work, integrity and putting in an honest day's work. I graduated from Nampa High School, attended both NNU (formerly NNC) and Boise State, graduating from Boise State University with a degree in Health and a minor in Biology in 1990. I am a life-time learner and love the opportunity to be challenged, make a difference and serve. In the fall of 2017, I attended campaign school which led to a declaration of candidacy for district 1 commissioner formerly held by Steve Rule who supported me then and continues to support my bid for re-election. I also have the support of other local elected officials including mayors and members of the Idaho legislature. In addition to my duties as Commissioner I am actively involved in leadership development receiving certification in the fall of 2019 from the National Association of Counties and am currently pursuing certification in Conflict Management and Negotiation from Boise State University. I bring integrity, experience, leadership, vision and a desire to continue the great journey of leadership as a county commissioner.
Why are you running for this position and what makes you the most qualified candidate?
I am running for this position for the same reason I ran three years ago—citizens want competent leaders in government who faithfully discharge the duties of the office they were sworn to uphold, remembering first and foremost that people matter. To that end I have diligently worked to learn the ropes, meet and understand the needs of each of the 16 department heads the Board supervises, build relationships with each of the mayors in the county and given the citizens my very best over the course of the last 17 months. Even before being sworn in, I presented a budget as commissioner elect using only new construction property tax in 2018. That proposal did not gain traction in 2018 but passed in my first budget in 2019 which lowered the county's levy rate by 11%. I have built a substantial network with local city officials, fellow elected officials and citizens in the community by my commitment to fiscal responsibility, attention to detail, making defensible, policy-based decisions and being present and on the job more than any sitting commissioner over the last 17 months.  I am a well-researched, fiscal conservative with concrete-analytical skills that allows me to continue to ask the hard questions related to the budget and make competent decisions which are in the best interest of citizens. My experience coupled with my desire not just to lead but to exceed the expectations of our citizens will provide strong leadership for the next four years. As incumbent, my experience coupled with my work ethic makes me the most qualified candidate.
What one thing would you like Canyon County Republican Women to know about you –something not in the campaign literature?
I have worked hard over the course of the last 17 months to overcome several obstacles facing women in government including gender bias and a disdain for competent women. In my endeavor to overcome those obstacles, I have surrounded myself with quality leaders who, like myself, have a desire to serve for all the right reasons. I met former Idaho Attorney General David LeRoy at the beginning of my journey three years ago. His words of affirmation that I belonged in government inspired me. He continues to be a great friend, encouraging me to "Be Brilliant!" I am proud of his recent endorsement asking Canyon County residents to return me to office to continue the great work that has been started in Canyon County. As only he can tell it, Dave says being an elected official is exhilarating and it's the challenge of navigating and diplomacy that he likens to riding a tiger. It's a careful balance that exists; you can't afford to fall off lest you get eaten!  The challenges are many but so are the rewards, the friendships, and the satisfaction of knowing when you've given it your best and your all, you will have done only what was expected to uphold the office to which you were elected.  I love serving as county commissioner. Thank you for your support.
Keri Smith-Sigman
Canyon County Commissioner, District 2
Tell us a little bit about yourself. What is your name and background.?
My name is Keri K. Smith-Sigman and I was born and raised in Canyon County. My parents instilled in me the values of family, community and a very strong work ethic. My father Chris Smith was the former elected sheriff of Canyon County and led by example and continually demonstrated the importance of service. I hold those values close and have dedicated my entire career to public service. My diverse experience has prepared me to serve as your County Commissioner:
• 10 year with Canyon County in development services department and information technology
• 8 years of volunteer service as a Director of the Board for Thomas Jefferson Charter School
• 2 years as the State of Idaho Floodplain Coordinator
• 3 years as the Economic Development Specialist for the City of Caldwell that included recruiting over 15 new businesses including expansions and the planning and development of Indian Creek Plaza.
• Current: CEO of Destination Caldwell including the oversight of operations and funding of Indian Creek Plaza, management of the Downtown Caldwell Business Improvement District, promotion of Sunnyslope Wine Trail tourism, and the development of the new AgVenture Trail in Canyon County.  (7 years of volunteer service as a member and founder of the Destination Caldwell board)
Why are you running for this position and what makes you the most qualified candidate?
I believe in the power of community. Canyon County deserves an open and transparent government that will listen to the people's voice and this is why I want to represent our constituents as Canyon County Commissioner. I am running for this position because I truly love Canyon County.  I'm proud of our rich agricultural heritage and the people before us that settled here and created communities that feel like home.  I'm inspired by their accomplishments, as well as the children of our future.  I want my kids and the next generation of youth to be a part of a community  that values their heritage, has quality jobs that provide for their futures, and takes pride in their hometowns.  I believe that I have a proven track record of community development that has primed me for leadership at the county level and will let me help each of our City's within the County. The things that I have accomplished already at each level (State, County and City) have required high levels of collaboration and determination to move projects forward with successful  outcomes.  I understand local government and I'm a fiscal conservative that will work hard to ensure that we do more with less.  
What one thing would you like Canyon County Republican Women to know about you –something not in the campaign literature?
When I was an employee at Canyon County I was surrounded by leaders that wanted the best for me.  For a period of time I was a single mother raising two girls.  The Director of Development Services and two County Commissioners were consistently encouraging me to keep pushing.  I had obtained my Associates Degree right out of High School, but had not completed my Bachelor's Degree.  They could see that I wanted to continue rising through the ranks and pushed me to finish my degree.  So I did.  I worked full time, often times having to pick my girls up from daycare and even continuing work with them by my side; I would dedicate time with them each evening, then put them to bed and stay up late completing my schoolwork for my degree.  Looking back now, I don't know how I did it all, but I know it had a lot to do with surrounding myself with incredible people that believed in me.  I want you to know this about me, because I believe in Canyon County and I believe in our people. I have a genuinely positive outlook on life and we need leaders like that.  I guarantee I will work hard, seek input, listen, and most importantly make a difference because that's what Canyon County and our residents deserve. Please consider voting for a lifelong Canyon County Republican Woman! 
Senate District 10
Sen. Jim Rice
State Senate District 10
Tell us a little bit about yourself. What is your name and background.?
I am Senator Jim Rice. I am an attorney with an office in Caldwell, Idaho. I have served in the Idaho Senate since March 1, 2012. I have a JD from William Howard Taft University. I serve on the board of the Idaho Health Insurance Exchange. I have previously worked as a correctional officer, placer miner, machine operator in a frozen food plant, construction worker, convenience store clerk, janitor, and cook. I grew up in Kuna and Melba.
Why are you running for this position and what makes you the most qualified candidate?
I have a proven track record as a member of the Idaho Senate of addressing real needs of Idahoans. I have authored and sponsored legislation that has created greater accountability of government officials, protected homeowners from abusive HOAs, lowered taxes, created growth of high paying jobs, protected our rights under the second amendment, defended the right to life, and other things that help make and keep Idaho a great place to live and raise our families.
What one thing would you like Canyon County Republican Women to know about you –something not in the campaign literature?
In my Senate office you will find two books that I consider to be important sources of wisdom in approaching my duties as a legislator. They are the Bible and Notes of Debates of the Federal Convention of 1787 by James Madison. My Bible is generally open to Proverbs and I read and ponder the words of Solomon found there frequently. He understood human nature and dealt with the same general types of problems that we do. James Madison's notes of the Constitutional Convention are useful in understanding the thoughts and approaches of our founding fathers as they sought to create a framework that would preserve individual liberty and our private property rights while creating a government that could protect those rights. I find it useful to consider the wisdom found in these books as I seek to do what is right as a legislator.
House District 10
Julie Yamamoto
Representative District 10, Position A
Tell us a little bit about yourself. What is your name and background?
I was a farm kid, born to Archie and Marlene Yamamoto 62 years ago and married to Leland Sasaki for 28 years and counting. I earned a BA and MA from the C of I and an Ed. Specialist and Ed.D from the U of I. Over the course of 32 years, I taught first and seventh grade and was an administrator of K-12 in both traditional elementary/high schools and a public charter school. Community Service: 9 years on WVMC board (the last four as Chair), LOVE INC facilitator, Assistance League of Boise Canyon County Branch chair, Thomas Jefferson Charter School Director. I am a believer in
Jesus Christ and attend Calvary Chapel Caldwell where I am a greeter.


Why are you running for this position and what makes you the most qualified candidate?
What we are currently facing in Idaho and our Nation is unprecedented and will require legislators who possess courage, wide background knowledge and experience, and a collaborative, but principled style of leadership. My years as an administrator honed skills that allowed me to thrive in highly political, often contentious, settings. Whether it was dealing with students, teachers, parents, other administrators, or patrons, I learned to listen with empathy, meld reason and compassion, and find a solution that served the best interests of all involved and was both fiscally responsible and morally sound. This is
what I will bring to the Idaho legislature. I can be counted upon to show up prepared and cast a vote that best serves District 10 and Idaho.
What one thing would you like Canyon County Republican Women to know about you –something not in the campaign literature?
The State of Idaho is charged with providing a free, thorough education for all children. It has been and continues to be my passion to develop virtuous citizen leaders. Students need to understand their proud heritage as Americans and recognize that they need to give back, to serve others and their country, and to appreciate the blessings God has bestowed upon the United States of America. Part of being a good citizen is having a solid foundation in reading, writing, and mathematical understanding and skills, as well as how to create and live within a budget, the soft skills necessary to get and keep a job and what constitutes being a decent human being. Working in the schools was not just a job, it was and is my calling; I hope to continue my service as a State  Representative.
Rep. Greg Chaney
Representative District 10, Position B
Tell us a little bit about yourself. What is your name and background.?
My name is Greg Chaney and I'm seeking my 4th term in the Idaho House of Representatives for District 10, seat B.  I'm pleased to chair the Judiciary, Rules, and Administration Committee and serve on the Revenue and Taxation Committee. I'm also an attorney at Chaney Law Office in Caldwell.
Why are you running for this position and what makes you the most qualified candidate?
Rapid population growth and the COVID-19 pandemic mean that more than ever Idaho needs strong, intelligent leadership on a host of issues including taxation, economic policy, education policy, and criminal justice.  We can neither afford to be too timid to make needed changes nor so reactionary we adopt unwise and poorly vetted proposals. In addition to being guided by conservative principles, I pride myself on looking at as much information from as many perspectives as I am able in order to make the best decision available; and, on having enough brevity and resolve to see the right decision through even in the face of vocal criticism.
What one thing would you like Canyon County Republican Women to know about you –something not in the campaign literature?
Things about me you won't see on my campaign literature: starlings creep me out; I'm unable to trim my own neckline with electric trimmers, a hand mirror, and the bathroom mirror (apparently); I actually enjoyed watching Married at First Sight with Sarah on Netflix; some of my dad jokes are hilarious (no matter what Sarah and the kids say).
On a more serious note, I've recently become very passionate about conservatism and Christianity being bastardized in political discourse among Republicans.  I feel strongly that my faith in God and relationship with Jesus Christ should color my politics; I don't believe that I should allow my politics to color my view of Christ and the scriptures.  That is, I feel a deep obligation to be sure I'm not cherry-picking the tenets of faith that support the political objective or position I've pre-determined to pursue.
We as Republicans should feel encouraged to marry our politics to Christian ideals.  However, I've seen too many times when the most evil, dishonest, and vile approaches to politics are defended by claiming they were undertaken in the name of Christian, Biblical, or conservative principles.
First, if people are going to act un-Christian with their tactics, they shouldn't act un-Christian in the name of Christ—even if their end policy objective is a righteous cause. Second, this approach seems to adopt a "the ends justify the means" approach to politics—which is one of the most un-conservative worldviews one can espouse.  I don't care how "right" one might feel their political position, the means we use to set policy is likely to be a greater part of our future legacy than the policies themselves.  I want to pass on the right things.
Senate District 11
Sen. Patti-Anne Lodge
State Senate District 11
Tell us a little bit about yourself. What is your name and background.?
I am Senator Patti Anne Lodge. I was raised and educated in Caldwell.  I grew up working in the fields and on our small acreage where I was given a horse that created a huge opportunity in my life.  I was a member of the Caldwell Junior Rodeo group and the Caldwell Jr. Riding Club and high school organizations.  I attended Marylhurst University where I was active in Campus Ministry and Leadership.  I served as Activities Chairman for the Student Body. During this time, I won the title of Miss Rodeo Caldwell and Miss Rodeo Idaho.  During the summers I served as a recreation director for the City of Caldwell and formed the first Girls Softball League.  I was drawn to the fact that there were summer leagues for boys but not girls.  I received a BA Degree in History, returned home and began my 4-year teaching career at Notus.  During this period of time Ed and I were married and I began my 31 year teaching career in Caldwell.  We bought property in Rural Canyon County where we have spent a lifetime working the land, raising cattle, horses, German Shepherds and Manx Cats.   Our three children grew up here and learned the value of hard work.  Politically active since age 14, I have served in almost every capacity I could working for Republican Ideals and Candidates.  I have been Canyon County Republican Women's President and Idaho State Republican Women's President, on the National Republican Women's Board and the National Convention.  In the Republican Party I have been State Committee Woman, Canyon County Chairman, State Finance Chairman, Lincoln Day Chairman, Roundup Chair, Member of the National Platform, Credentials and Resolution Committees, Governor's Ball Chairman. I have been a delegate to many Republican Women's and National Republican Party Conventions.  If there was work to be done I volunteered because I am committed to Republican Ideals.
      As a Senator, I am the only woman in a Major Leadership position.  I am also the only person to have been Chairman of three Major Senate Committees, Health and Welfare, Judiciary and Rules and State Affairs.  I currently serve as the Chairman of the Senate Leadership Committee, State Affairs where all the difficult and controversial legislation is heard.
I have served as Chairman on numerous Interim Committees between the Senate and House.  I have championed many difficult issues including Medicaid Reform, Criminal Justice, Specialty Courts, Campaign Finance and I-84 and transportation issues. I have voted for millions in tax savings.  I carry numerous pieces of legislation on the floor of the Senate, this year, 21, and my record of success is 100% throughout the years. I am not afraid to take on the controversial and difficult issues.  I am a Legislator who reads the legislation, researches the issues, looks for unintended consequences, measures the costs and benefits to Canyon County people, meets with those interested in the legislation, reads comments from constituents, attends Committee meetings where the legislation is discussed, talks to other legislators on committees I do not serve on, then listens to the floor debate before I vote.  I work for the people of Canyon not special interest groups who promote their own agenda not the interests and well being of the people of Canyon County. 
Why are you running for this position and what makes you the most qualified candidate?
I am the most qualified candidate because of my experience and dedication to Canyon County and its people.   I do not have a personal agenda except to work hard and represent District 11 to the best of my ability.  My children are raised and successful and my husband is very supportive of the time and effort it takes to be an outstanding legislator.  My record of achievement and honors speaks for itself. "Some talk the talk, I walk the walk."   As a member of Senate Leadership, I am in a position to get things done for Canyon County.  A recent example is I 84.  It would not be in progress if I had not been in Leadership and continued the fight for this needed safety issue for our people.    
What one thing would you like Canyon County Republican Women to know about you –something not in the campaign literature?
I am most grateful that I have been given the gift of faith in God.  The opportunity to grow up in Canyon County, marry and raise my family here, see them succeed, serve my community in many different ways,  live the western way of life in a beautiful part of Canyon County. I am supported by a wonderful, hardworking husband who cares for me.  Good friends and family who support me.   My faith has given me strength and courage and I am so blessed!
House District 11
Rep. Scott Syme
Representative District 11, Position A
Tell us a little bit about yourself. What is your name and background.?
I grew up on a farm in Weiser, graduated from the College of Idaho, served 32 years in the Army and Army Reserve with 2 tours in Iraq (retiring as a Colonel) and am the co-owner of Syme Real Estate with my wife of over 40 years Patti.  I have 4 children and 7 grandchildren.  I have served as the Caldwell Chamber of Commerce Chairman, Chairman of the God and Country Family Festival. and two sessions in the Idaho State Legislature.  
Why are you running for this position and what makes you the most qualified candidate?
I am running for the position of Representative, Seat A in District 11 because my primary motive is to help the people in District 11 who have problems with State Government.  It is my job to be your representative and do what I can to resolve those issues.  Having served one session as a member of the Joint Finance and Appropriations Committee, I have the experience to delve into the state agency budgets and better understand what is necessary and what is not.  
What one thing would you like Canyon County Republican Women to know about you –something not in the campaign literature?
I am passionate about being your servant.  I have served the US as a soldier and now find it very satisfying to be able to help those that need help in the District as a State Representative.  My other passion is finding a way to have growth pay for funding our transportation infrastructure.  With the rapid growth in our valley we are experiencing traffic issues because of a lack of funding to widen our existing roadways like Hwy 55, Chinden the freeway to the Middleton exit.  I was one of the Canyon County legislators who stood fast in getting the money to widen the freeway starting next year from Caldwell to Nampa.
Rep. Tammy Nichols
Representative District 11, Position B
Tell us a little bit about yourself. What is your name and background.?
Tammy Nichols. Applied Science degree from BYU-I. I started working when I was 6 in my parents private schools in Boise. I have worked in both the medical and banking industries, but after I received my degree, I worked for Simplot. Currently, I own and operate my own management company, and do social media consulting on the side. I also spent 1 year in Costa Rica teaching English to elementary school children. 
I have worked with a wide array of local and national organizations including Susan G. Komen, Right To Life Idaho, The March of Dimes, and Sidelines Bed Resting Support. I also helped form and start a NICU parent support group at St. Alphonsus Hospital. Before being elected into the state legislature, I worked with several local groups on bills regarding education, testifying before the legislative committees, and helping other candidates in their elections.
I serve as the secretary for the Idaho GOP Resolutions Committee, as the Treasurer for the Canyon County Central Committee, as a Precinct Committeeman and Legislator, I am also a National Trump Delegate for Idaho for the upcoming National Convention. I also serve as the state leaders for the Phyllis Schlafly Eagles. I have helped with many Republican Party fundraisers and campaigns. I also am a CPAC Conservative Vote Award Recipient., and a member of the CCRW.
Why are you running for this position and what makes you the most qualified candidate?
I am seeking reelection because I have done a good job representing and working with the people in my district. I ran on representing, listening and being a voice for the people here, and that is what I have done. People come to me because they know I will help them, that I am a doer. I also ran on deregulation which we were able to start doing because of an act by the house legislature, but there is plenty  still to do, and I will continue to work on deregulation which will benefit all Idahoans, especially during these trying times.
What sets me apart is that I am a bridge builder, and I work to bring everyone together regardless of our differences. I reflect the desires of my district, not my personal desires, and I don't create rifts between people.  I am transparent and keep people informed of what is happening both during and out of the session. My constituents are able to get a hold of me at almost any time, and I have gained their support and trust.
What one thing would you like Canyon County Republican Women to know about you –something not in the campaign literature?
I am very passionate about truth, freedom and liberty. I also work hard to help people learn how they can truly have a representative government and be involved in that process of keeping the Republic.  As Dr. Franklin once said..."A Republic, if YOU can keep it."
House District 12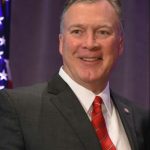 Rep. Rick Youngblood
Representative District 12, Position B
Tell us a little bit about yourself. What is your name and background.?
Rick D. Youngblood, Idaho native Boise St. Luke's, raised in Payette-Weiser.  Graduated Weiser High School, married my high school sweetheart, Arlene 47 years ago.  Two married successful children w/ six grandchildren. I attended North Idaho College and College of Idaho, graduated Pacific Coast Banking School/UW-banking MBA, and Northwest Ag Credit School, WSU-Ag-banking.  I am a career banker (currently) 35 years, and 10 years private sector CFO/President of successful engineer wood products company, all Canyon County.  Former Chair/President-Rotary, both Nampa-Caldwell Chambers, CC Fair Board, FFA, 4-H Council, United Way. Current board member; St. Luke's-Nampa WV and Idaho Horse Park Foundation.
Why are you running for this position and what makes you the most qualified candidate?
Running for my fifth term as I believe my service in the State Legislature has been an opportunity to give back to my home state at the highest level of public service.  Have served all four previous terms on Joint Finance & Appropriations (JFAC) and served last term as Co-Chairman, also four terms on Transportation committee.  I would like to continue my work on JFAC as I believe in zero-base budgeting, (we have a ways to get there), and I ask a lot of questions (some think to many), about how our State tax dollars are being spent and that they should be spent appropriately.
What one thing would you like Canyon County Republican Women to know about you –something not in the campaign literature?
So pleased you asked this question.  In 2015 I printed a bill to permanently display "IN GOD WE TRUST" behind the seat of the House Speaker and Senate Pro-Tem.  Each year I would pull it out and pray should I run it through this year?  Early this past session I pulled it out and felt lead that this was the year.  I reached out to my good Christian brother, Senator Chuck Winder and asked if he would carry it on the Senate side.  On February 19th I carried HCR-32 and it passed 65-5-0.  It passed the Senate 29-3-3.  Senator Winder and I have promised to pay for the brass letters personally but we have had several pledge support.  No tax dollars will be used and letters have been ordered.
My most personal passion is to bring God back to our Nation.  Growing up in rural Idaho k-12 I/we said the pledge in every morning class.  We openly held hands and said prayer before every sporting game I/we played in.  There was never a question about when birth begins, or that boys played in boys sports and girls played in girls sports, and that a marriage is between a man & a women and "the two shall become one."  As our Idaho continues to grow with more outside liberal & libertarian influence, our conservative Idaho Republican way of life can only stay strong if we continue to stand strong on our God given Christian principles.  I will fight for those principals as long as I am allowed to serve.  It truly has been an honor & privilege.
Blessings in all that you wonderful CC Republican Women do.
Senate District 13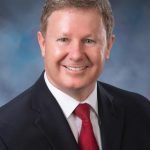 Jeff C Agenbroad
State Senate District 13
Tell us a little bit about yourself. What is your name and background.?
Why are you running for this position and what makes you the most qualified candidate?
What one thing would you like Canyon County Republican Women to know about you –something not in the campaign literature?
House District 13
Ben Adams
District 13, Position B
Tell us a little bit about yourself. What is your name and background.?
My name is Ben Adams. I am a Christian, husband, father, and Marine Corps veteran. I grew up in a missionary and pastors' home with my five siblings. During my early childhood, my family moved to the Ukraine to tell others about Jesus. From a young age, I worked on our farm and cared for our livestock, as well as planting, caring for and harvesting our own food. It wasn't about learning hard work, it was about doing what was needed to survive and provide for the needs of our family. Thankfully, my mother was a dedicated educator who taught all six of her children a classical education while living abroad. When we returned to the United States, my family moved to Emmett, where I was able to finally feel like I had returned home. I spent my high school years in Emmett, playing sports for Emmett High School and being involved in our local youth ministries. I felt called to serve and defend my country, and after two tours of duty in Afghanistan, my wife and I, along with our four month old son, moved back to Idaho. I coached football at Nampa High School, which was a wonderful opportunity to work with youth in our community. I have been a strong advocate for veterans' issues and organizations here in Idaho and across the country, but my primary focus for my life is being a good husband and father, and leading my family to follow Christ. I have been a student of life, seeing firsthand the devastating effects that governments will impose on their citizens when their God given rights are not upheld. I am intimately aware of those that would wish evil on our nation, and by association, our state. I have studied at Boise State University on the GI Bill, and am within a year of completing a Bachelor of Science.  
Why are you running for this position and what makes you the most qualified candidate?
As the only veteran in the GOP primary, I've personally witnessed totalitarian governments and how important it is to protect our constitutional rights. I was formally cited by the Marine Corps for "maturity and judgement." Having faced highly stressful situations requiring strong moral courage, I will not be intimidated by special interest lobbyists. My experience as a small business manager reinforced my position that business owners in Nampa need someone who will allow them to conduct business with the least government interference as possible. If I am elected by the voters of District 13, rest assured that I won't let my business acumen supersede the knowledge of local businesses, and how to best conduct their business. Being a high school coach taught me the importance of preparing our children for the world that awaits them, and ensuring they receive a quality education to do so successfully. My life experience and dedication to upholding and defending the constitution, which is the most important role of a legislator, makes me the most qualified candidate to represent the citizens of Nampa. 
What one thing would you like Canyon County Republican Women to know about you –something not in the campaign literature?
We all are called to do things in this life. My life was not planned out by my family, although there was a long period of time where many were convinced that I would be a preacher. God had other plans for my life – plans that I could not have predicted or imagined. I'm so thankful that "A man's heart plans his way, but the Lord directs his steps." One thing that has jumped out to me, given our current response to COVID, was how I have been prepared for such a time as this without my knowledge. While serving in the Marines, I was trained extensively and specifically in chemical, biological, radiological, and nuclear defense and response. Having a thorough understanding of the challenges ahead of us will make me an invaluable addition to the Idaho legislature. 
Canyon County Prosecutor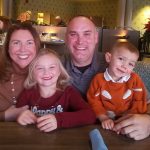 Prosecuting Attorney Bryan Taylor
Canyon County Prosecuting Attorney
Tell us a little bit about yourself. What is your name and background.?
Bryan Taylor.
Background: I am a native Idahoan, and grew up on a farm. Since 2001 I have been a prosecutor. In 2010 I was appointed to become the Prosecuting Attorney for Canyon County, and the community has elected me to continue to serve in that capacity for the past 10 years.

A. Education:
i. (BA) – Boise State
ii. (JD) – University of Denver
iii. (PhD) - University of Idaho
iv. I also have a MA as well as numerous educational certificates in specified areas.

B. Career Track:
i. My career has been and will continue on as a prosecutor.

C. Public Service:
i. A prosecutor for Canyon County for almost 20 years.
Why are you running for this position and what makes you the most qualified candidate?
I've been fortunate to lead the Prosecutor's Office in strengthening its relationship with the law enforcement community, grow the trust and confidence of the public, and to collaborate in developing community wide initiatives to make Canyon County a better place. The CCPA works each day to be transparent, accountable, professional, and competent. The role of the prosecutor is to be a minister of justice. A good prosecutor can make a difference, not just in the lives of individuals, but system-wide. I'm proud to say that I have an amazing group of individuals working in my Office who administer to justice with dedication, courage, and integrity and I want to see that continue. I am convinced that the future holds great promise which is the reason I am running for office.
What one thing would you like Canyon County Republican Women to know about you –something not in the campaign literature?
Three areas that I am most passionate about are God, family, and education.
i. God: God is central to how I live my life as well as how I conduct my job. He has blessed me with a wonderful life and has given me this amazing
opportunity to serve the community I live and work in.

ii. Family: My family is my foundation and motivation. My approach to doing my job, with them in mind, but also all the families of Canyon County.
I like everyone else want to live in a safe, peaceful, and prosperous community.

iii. Education: Education has been one of my missions. My role as Prosecutor is to help educate the community on topics that impact us all. A well informed
citizenry creates a flourishing and safe society. I have provided countless hours of free education to the public.
Canyon County Sheriff
Sheriff Kieran Donahue
Canyon County Sheriff
Tell us a little bit about yourself. What is your name and background.?
My name is Sheriff Kieran Donahue and I am running for re-election to the Office of Sheriff for Canyon County. I am in my second term (8th year) of office as the Sheriff of Canyon County. I am a native of Idaho and have lived in Canyon County for the past 28 years. I have been married to my wife Jeanie for 22 years. We have three daughters, two of whom are married with children and the youngest is in her first year of law school at the University of Idaho. We are avid horse enthusiasts and enjoy working on our family ranch and riding horses in the mountains. I have been active in civic organizations in Canyon County for many years, serving as a 4-H Horse Leader in Canyon County for over 15 years as well as serving on the Caldwell Night Rodeo Board of Directors for 5 years.
Why are you running for this position and what makes you the most qualified candidate?
My education includes studies at Idaho State University (1985-1987) and the University of Alaska Fairbanks (1989-1991) where I emphasized my studies in Fisheries Biology and Natural Resources Management. While attending the University of Alaska, I was employed as a Scientific Diver (SCUBA) with the Institute of Marine Science-University of Alaska as part of the criminal investigation by the State of Alaska and the Federal Government regarding the Exxon Valdez Oil Spill in Prince William Sound, AK. 
I hold a Basic, Intermediate and Advanced Certification in Law Enforcement. I also hold an Executive Certificate from the State of Idaho Peace Officers Standards & Training (P.O.S.T.), the highest-level certificate a law enforcement officer can achieve in the State of Idaho (only Sheriffs and Chiefs of Police are eligible for this certification).
In February 2003 while living in Idaho, I was recruited to law enforcement as a Fish and Game Conservation Officer for the Department of Defense in Alaska and attended and completed the Alaska P.O.S.T. Academy in Fairbanks, Alaska and received my patrol officer certification. As a Conservation Officer I enforced fish and wildlife rules and regulations, investigated cases of wildlife hunting and fishing violations, conducted back-country and waterways patrols and assisted in search and rescue operations.
In the spring of 2004, I was recruited and subsequently hired by the Canyon County Sheriff's Office as a Deputy. I have served in many capacities of the Sheriff's Office over the last 16 years including Detention (Jail) Deputy, School Resource Officer (SRO), Detective-Major Crimes (Crimes Against Persons), Narcotics Investigator, Task Force Officer assigned to the Federal Bureau of Investigations (FBI) investigating violent crime and criminal gangs. I have prior deputation as a Special Deputy United States Marshal and received Top Secret Clearance with the FBI as part of my status as a FBI Task Force Officer. I have also held supervisory and administrative positions with the Canyon County Sheriff's Office, including the rank of Captain and that of Chief Deputy.
In 2012 I was elected to the Office of Sheriff for Canyon County. I was re-elected as the Sheriff in 2016. As the Sheriff I have always held that my position requires and demands that I be involved with local, state and national government issues and concerns and that I commit my time, knowledge and experience to those efforts. In my time as Sheriff I have held numerous positions on local, state and national boards and committees. The following is a list of current and past involvements:
Board of Directors Member—National Sheriff's Association (NSA)
*Committee Member—Domestic Violence and Crime Victim Services Committee (NSA)
*Committee Member—Border Security Committee (NSA)
*Committee Member—Youth Programs and Juvenile Justice Committee (NSA)
*Committee Member—Government Affairs Committee (NSA)
Executive Board Member—Joint Terrorism Task Force, Salt Lake Division-Boise FBI
Executive Board of Directors and Idaho Representative—Oregon / Idaho High Intensity Drug Trafficking Area
(HIDTA)
Committee Member—Jail Standards Committee, Idaho Sheriffs Association
Committee Member—Operations Committee, Idaho Sheriffs Association
Legislative Committee Member—Idaho Sheriff's Association
Legislative Committee Member—Idaho Association of Counties
Founder / Chairman—Man Up Crusade-National Public Awareness Campaign on Domestic Violence
Past President—Idaho Sheriff's Association
Past Board of Directors and Executive Board Member—Idaho Sheriff's Association
Past Advisory Board Member (Appointed)—Idaho Health and Welfare Southwest Idaho Treatment Center (SWITC)
Past President and Board of Directors Member—Family Justice Center Foundation of Idaho, Funding Arm of the
Family Justice Center of Nampa
Past Chairman and Committee Member—Technical Advisory Committee, College of Western Idaho (CWI) Law
Enforcement Program
Past Board of Directors Member—Big Brothers Big Sisters of Southwest Idaho
*Appointed by the President of the National Sheriff's Association.
As the Sheriff of Canyon County, I have always strived to make our agency a leader in the law enforcement field. During my tenure my office has received significant recognition and awards. I was named the Sheriff of the Year by the Western States Sheriff's Association 2016.
In 2017, myself, and my office were the recipients of the National Sheriff's Association Crime Victims Services Award. The NSA annually recognizes a Sheriff's Office that has demonstrated outstanding achievement in support of victims. This award is only given to one Sheriff and Sheriff's Office out of over 3,000 Sheriffs nationwide. In 2019 my Office received a National Certificate of Recognition for Outstanding Public Service of Sex Offender Registry Management. Also, in 2019, I was  privileged to receive the Idaho Association of Counties, Mills Adler Award for Outstanding Elected Official, voted on by county elected officials of the State of Idaho.
What one thing would you like Canyon County Republican Women to know about you –something not in the campaign literature?
The Office of Sheriff requires experience and knowledge that I am uniquely qualified for based on my extensive experience with the Sheriff's Office and my nearly decade of experience with this Office as a Command Staff member and Executive Officer. The Sheriff is the highest-ranking law enforcement officer in the county. The Office of Sheriff is a statutory / constitutional office having exclusive powers and authority under state law and/or state constitution. As these inherent powers are not subject to the dictates of a local county governing body, the Sheriff must be engaged in developing and working relationships with not only the other elected officials of the county and municipalities within the jurisdiction, but with all law enforcement, judicial and political entities. Over my career I have established a very respected and broad network of inter-agency collaboration with both line officers and executive and policy makers such as Sheriffs and Chiefs of Police. Further, my relationship with members of the judiciary in both the state and federal judicial systems is constantly strengthened by my experience and ability to communicate on a professional level. Additionally, my work as a FBI Task Force officer of nearly six years provided me the opportunity to learn the federal court system; federal indictment process; Federal Grand Jury; working collaboratively with Assistant United States Attorneys (AUSA's) and Special Assistant United States Attorney's (SAUSA's) and of course the United States Attorney for the District of Idaho. This type of experience is not often afforded a regular law enforcement officer and I am extremely grateful for the opportunity to have so many years of experience in those situations. 
As the Sheriff I have continued to build upon those relationships and I have helped guide my own officers assigned to specialty positions like I was to understand and take part in these overall collaborative working relationships within the judicial system as a whole. In addition, I have continued to nurture and expand my professional and executive working relationship with our federal, state and local law enforcement partners
throughout the Treasure Valley, State of Idaho and nationally. It is incumbent upon us as law enforcement executives to realize no one agency or group can singularly address the criminal element that is present in our society. We must rely on each other and develop these force multiplier scenarios to provide the highest level of public safety while supporting and enforcing the Rule of Law. 
As the Sheriff of Canyon County, I am also uniquely experienced with the numerous statutory and mandated obligations of the Sheriff. One of the most legal liability exposed aspects of the Sheriff's duties is the operation and security of the jail. The Sheriff is mandated to operate the jail and it is also my responsibility to provide for the safety and security of the inmates who reside in the jail. I oversee a command structure of officers and
support staff who operate the jail on a day to day basis and I am also personally involved with the procurement of our outside vendors who provide medical services, food and commissary services and telecommunication services within the jail. In addition, I work closely with the Prosecuting Attorney's Office in addressing countless legal and liability matters that are constant with the operation of a jail the size of Canyon County Sheriff's Office. 
Over the last several years my Chief Deputy and I have fought fervently to bring the salaries of our employees more in line with our law enforcement counterparts throughout the region instead of losing our experienced and qualified employees to other agencies at a tremendous cost to the taxpayer and to public safety. With the unified effort of most of the other elected officials and through a comprehensive market salary analysis and implementation of pay scale adjustments, we have seen significant success in moving the employee's salaries to a more competitive market comparison level which is unprecedented in this county. This has helped save enormous amounts of money for the taxpayer and has helped lower exposed liability to the county by retaining qualified and experienced law enforcement officers and support staff. These people possess tremendous knowledge and experience as a result of the county's investment in them. I will continue to fight the battle to invest in our most important asset of the county and that is our employees.
My Office and my employees are some of the most respected and well-trained officers in the State of Idaho. In Idaho, law enforcement officers are required to complete a minimum of 40 hours of certified training every two years. We provide the officers the ability to complete those hours in a variety of ways including instructor training, specialized training such as K-9, S.W.A.T., investigator schools, DEA narcotics school, interview and interrogation schools, negotiator school, legal updates and briefings, firearms and many other types of training. Some of this training is provided in-house by our own certified instructors or we may bring out of the area instructors in for the training, which lowers the cost of training, travel, food and other expenses. 
When I first took office in 2013, I promised that I would be fully engaged in the issues that affect law enforcement and the safety and security of our communities. I am involved at the State Legislature each year and I constantly work with our legislators in addressing concerns with existing and proposed legislation that has an impact on all law enforcement.
My position as a Board of Directors Member and Committee Member with the National Sheriff's Association gives a greater voice to Canyon County, the State of Idaho and the Western States United States Sheriffs as we face national and international threats to our communities and our public safety concerns. My work on the Southern Border with my law enforcement colleagues and my strong interaction and relationship with Assistant and Deputy Directors of the Department of Homeland Security, Customs and Border Protection and the Office on National Drug Control Policy and the Director of the High Intensity Drug Trafficking Areas (HIDTA's) uniquely positions me to help direct the resources and allocations of taxpayer's money at the most direct threats to our freedom and quality of life.
Thank you again for allowing me the time to briefly explain my knowledge and experience that qualifies me to once again be elected to the Office of Sheriff for Canyon County. My old west values and modern-day experiences provide the county with the law enforcement leadership necessary to address the constant and ever-changing threats our communities and our citizens face daily. 
In closing, you may find it interesting that I am an independent film maker. I have written, produced and co-directed a feature length film about my twin brother and myself, filmed entirely on location here in the State of Idaho. I have also been featured as a main character (Sheriff of Canyon County) in a cinematic documentary set here in the Treasure Valley which received world-wide acclaim and was nominated for an  International Emmy in 2019. I also regularly assist in advising/consulting on a variety of small film projects with a local film company as a subject matter expert, location manager, actor and co-producer when time allows. I enjoy the creative part of film and of telling the story in accurate and realistic fashion. I have filmed projects on the Southwest Border in regards to the smuggling of illegal narcotics and human trafficking with the local NBC affiliate KTVB Channel 7 in order to explain the danger and threat these criminal drug trafficking organizations have on our Treasure Valley communities and throughout the nation.
I am passionate about stopping the threat of the Mexican Cartels and the destruction and victimization they cause on the people of the United States and the people of Idaho. I continue to work with my colleagues on the Southern and Northern borders as we address this threat. And I am also passionate about stopping domestic violence in our State and our country. My wife Jeanie and I set out on this journey eight years ago when we co-founded the Man Up Crusade to bring a high-level public awareness to the issue of domestic violence in our society. I am proud to report that our program we started here in Idaho has expanded to 13 states across the country and we have donated nearly $200,000 to domestic violence and women and children's centers throughout those states over the last 5 years.